People & Culture
·
Fully remote (optional), Madrid
Senior People Partner
The Sr. People Partner mission is to contribute to build and develop a high performing team by helping managers hire the best talent, support them in defining development plans according to their role
Lingokids mission is to help 100 million families around the world raise amazing children through playlearning™. To help us on this mission on building a world-class team, we're looking for an exceptional Sr. People Partner that will be joining our People & Culture team.
Are you ready to Playwork™ with us?
The Sr. People Partner mission is to contribute to build and develop a high performing team by helping managers hire the best talent, support them in defining development plans according to their roles and help to strengthen our Lingokids Culture.
This is an exciting opportunity to join a team of talented people where wellbeing is at the forefront of our decision making. As a strategic partner, you will be able to have a real impact on the definition of the future of Lingokids by supporting leaders building high-performance teams.
Main responsibilities:
Provide day-to-day support to our employees in all HR related matters, from employment law inquiries to career paths and development plans definition.
People and culture ambassador. Participate in the definition and implementation of innovative initiatives to boost our culture across the company. Work closely with managers to ensure the culture is translated into the behaviors expected.
Partner with leaders to align people strategy with business goals: bring together their people expertise with knowledge of our business to deliver people strategies that help grow and develop our talent as well as increasing engagement and wellbeing. Provide guidance in complex situations related to people (career development, compensation, disciplinary actions, etc.)
Manage competing People & Culture projects that drive the business forward from end to end.
Talent acquisition. Manage hiring processes for key positions in the area. Support managers in the definition of needs before launching a new hiring process and ensure scorecards and final candidates are aligned with business needs.
Active supporter to keep developing an outstanding place to work for all our Lingoers.
Requirements:
+5 years of experience working as People Partner or similar roles in a fast-paced environment and hyper growing companies where business needs are constantly evolving.
Strong Business and HR acumen in the tech or game Industry.
Deep knowledge of Spanish employment law (international experience is also a plus).
Proven experience setting up efficient HR processes across a company in a scalable stage. Experience building and executing Development and Performance strategists.
Proven ability to manage complex situations related to people.
Demonstrated ability to strike a balance between strategic partnership-building and getting things done.
Curious and innovative thinker that is not afraid to "think outside the box".
Strong communication and negotiation skills.
Self-driven and problem solver person with excellent project management skills.
English is a must have, as it's our official language
Are you our Sr. People Partner?
The ideal teammate for us would be someone widely experienced in HR generalist positions, with an special focus on people, as it is fundamental to be successful in the role.
It would also be great if you knew how to set up innovative People processes and procedures in a scale up company, as it would help you ramp up faster in this challenge.
English is a must. We are a multicultural team and we are providing a service in English so, we don't care about certificates but we expect you to be able to communicate fluently.
If you think you don't tick all the boxes, we'd still love to hear from you. Nobody checks every box, and we are looking for someone excited to join the team.
Team

Locations

Fully remote (optional), Madrid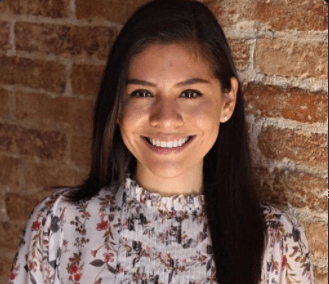 Contact
Leticia Castro
Director of People and Culture – People & Culture
Benefits
🏡 Unlimited remote working
You can choose to work from home indefinitely or attend to our Madrid headquarters whenever you feel like it.
⚖️ Flexible hours and work-life balance
We care about the results you bring to the team. 9 to 6 and constant commuting is not for us either.
📈 Stock options
Joining Lingokids means you can choose to own part of the company.
🌍 Visa sponsorship
If you need a visa to work in the EU, Lingokids will assist you during the visa process, costs-included.
📚 Professional growth
Up to €2.000 per year for conferences, books and training.
💬 Language lessons
Language learning is what we're all about! We'll cover language classes for you to learn Spanish, English or Portuguese.
🩺 Health care
We have optional health insurance as flexible retribution and 4 online therapy sessions for free to help your self-awareness and wellbeing.
💳 Flexible compensation
You'll be able to include your monthly expenses in meals and transportations into your payroll.
🍲 Meal allowances:
Every month, you will receive a 60€ voucher for you to spend on the restaurants and food delivery services you like the most.
🙌 Feedback culture
Feedback is the breakfast of champions, and we take it seriously! We have a real-time and honest feedback culture, and a formal 360º assessment every 6 months.
About Lingokids
We're the playlearning™ app for more than 40 million families around the world. We teach kids important skills in English and help them discover their natural superpowers. Creativity. Collaboration. Critical thinking. Communication. These are some of the skills that children need to thrive. Parents can join the adventure of learning too. We've developed more than 600 games and activities kids and parents can play together.

Our dream is to have a positive impact on 100 million families and we're playworking™ hard to make it a reality… if you feel this dream could be your dream too, reach out!

Already working at Lingokids?
Let's recruit together and find your next colleague.